Sharon's Story
Sharon's Side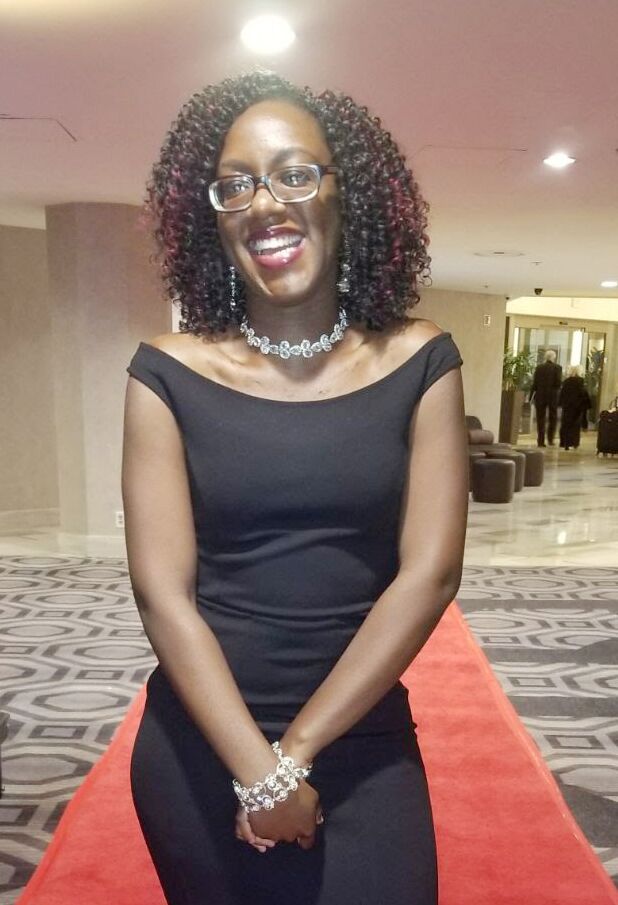 So I'm sure you're all wondering...
How did two people, living on different continents even get to know each other, much more decide to get married?!
Well, the answer is simple; social media, of course!...and a whole lot of divine intervention.
We officially met, face to face, on Valentine's Day, 2016, at Kotoka International Airport in Ghana, West Africa. Doesn't that sound much more romantic?! Lol.
But our communication actually started on Facebook. I think I had made a very random post about having a really bad headache. It wasn't really one of those posts you would normally expect someone to respond to. I just wasn't feeling the greatest and was simply venting.
However, Perez responded to my post. He actually sent me a private message saying "hello," introduced himself and declared a short prayer of healing over me.
To be honest, I'm not even sure when or how we actually got connected on Facebook. At that time and till this day, I've always been very particular about who I accepted as a friend on social media. I'm assuming we MUST have connected through mutual friends (or something).
Conversation with Perez was easy. He was inquisitive by nature (as I am), and would always ask me questions. He genuinely seemed to want to get to know me. We talked all the time! I loved the fact that he would respond quickly to my enquires and was able to hold a conversation.
Friendship was, however, the extent of my interest; nothing more. He was kinda like a modern day pen pal; I wasn't particularly interested in dating at the time and I CERTAINLY wasn't interested in dating someone from another country, and to be honest, Ghanaians/Africans were on my list of "What I DON'T want in a man". I guess I had unconsciously believed a lot of the stereotypes. (Forgive me Perez; I had a lot of preconceived notions about African men. LOL!)
Perez made his intentions known pretty early. He liked me and wanted to pursue a potential relationship leading to marriage. My thoughts were, "he probably had ulterior motives" or "he must be crazy." My perspective at the time was, who in their right mind would want to pursue a relationship with someone they had never met?
I had come to find out during the course of our conversations that, Perez was a Pastor, (like my Dad). He was serious about his relationship with Christ, he was honest, loving, giving, loyal, very sweet, funny as heck and he totally loved me.
We've had our share of ups and downs. At times we were very uncertain about our relationship, primarily because of the distance, which prohibited communication about issues I deemed important to discuss; other times, it pertained to personality, as well as, cultural differences.
We had the opportunity to finally meet in 2016 for the first time. (Just to put things in perspective, we started talking in 2012 via Facebook). I believe the years we spent talking, coupled with prayer and fasting, not to mention advice from a few people whose opinions and insights we trusted, helped us to come to our final decision to get married.
We are committed to each other and do believe we are directly in the will of God. Our families are supportive of our marriage plans. We are both very happy and excited and on June 14, 2019, we plan to purposefully declare our love and commitment to each other in the presence of all our friends and family. Please keep us in your thoughts and prayers...because we know marriage ain't no joke, but with God on our side, we'll make it.
Perez's Story
Perez's Side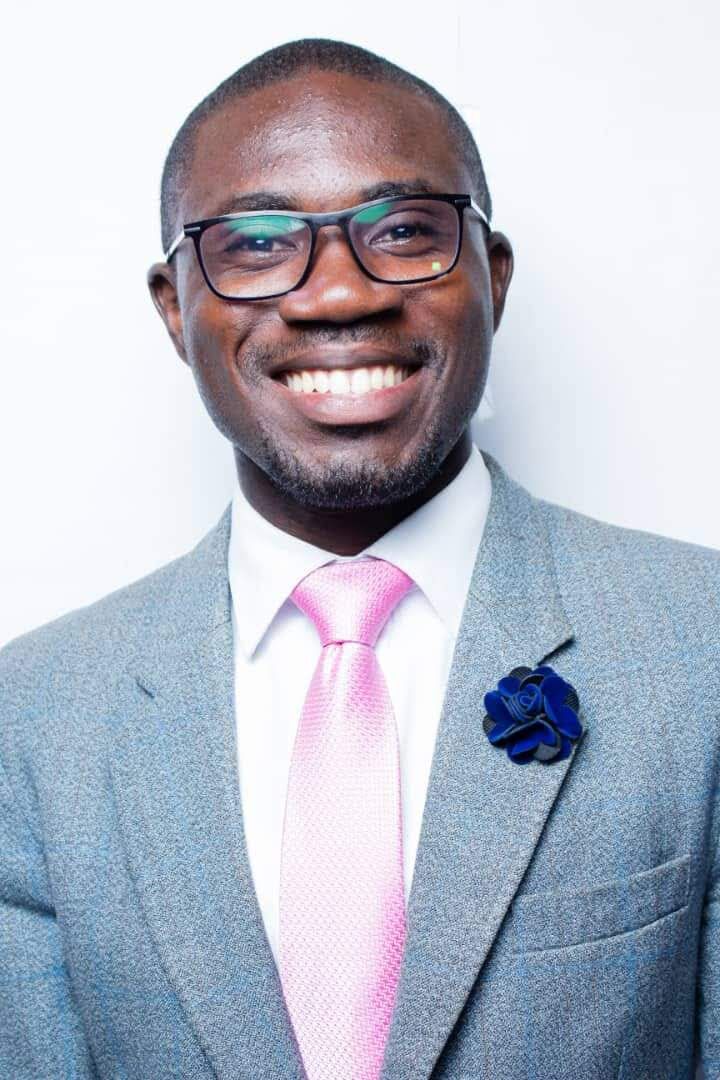 How and where did we First Meet, you might ask?

FACEBOOK! LOL!
Interesting, huh?
We started chatting on Facebook on June 21, 2012.
I was the first to initiate contact. I said, "Hello Sharon!" and she responded, "Hi, How are you doing?" and I was like "wow, she's willing to talk", ….so we started talking and getting to know each other.
Soon we migrated to Skype, WhatsApp and Viber - we tried all these social media platforms. Then, one thing led to another; we started liking each other and wanted to hear from each other all the time….but we were confronted with some challenges, particularly, the time difference which was about 8 hours (apart). Needless to say, it was quite difficult trying to stay up (on both sides) just to sustain our frequent communication. Pretty soon we adjusted and got used to it, however; that became the new normal.
Moving forward, Sharon mentioned me to her parents. Though they embraced the idea, they weren't very comfortable with the fact that this budding friendship/relationship was initiated on Facebook/Internet. They opined that it would be more prudent to come to a firm decision, especially, if our plan was to move on to a more solid courtship and eventually marriage. They definitely wanted Sharon to be sure of her decision, which in their opinion, could only be possible through fervent prayer and hearing from God. Their idea was that hearing from God would establish a solid foundation for us to build on for this new journey we were thinking of embarking on. They also believed that hearing from God in order to gain clarity about our relationship was not going to be easy, if we (Sharon & I) were already emotionally attached to each other through constant communication. Consequently, they suggested that we break off communicating completely, stay apart for a season, and seriously wait on God.
That was a bit heart-wrenching, but I was up for it because I believed they had our best interest at heart. Sharon and I agreed to suspend all communication for almost a month or more.
Ultimately, we resumed communicating because my birthday was coming up and Sharon wanted to wish me a happy birthday. We continued talking after that.
At some point, things got rather difficult, with the distance between us, now the main hurdle. We would fuss about how we were continents apart and we couldn't even see each other and hang out, etc. Sharon had been in the USA for over twenty years and she had no idea when she was ever coming to Ghana. On the other hand, I wasn't sure how I could get over there, considering how complex the visa procuring process to the US is and/or can be. Consequently, frustration, stress, anxiety, etc. set in. It was tough. It affected our fledgling relationship, tremendously.
By God's orchestration, I believe, or like some people say, "someway somehow", we got a chance to meet! Oh, what an incredible meeting it was! Lol! Not having met was becoming a major issue in our young relationship. This apparent, spur-of-the-moment, trip to Ghana could only have been the doing of the Lord. Praise God!
We officially met (i.e. in person) on Valentine's Day, February 14th, 2016, at the Kotoka International Airport, Accra-Ghana. It was a meeting we thought would never happen. It was around 9:30pm. We couldn't talk much that evening because Sharon and her Mom had arrived in Ghana after a 17 hour long flight from California. Additionally, their flight had also delayed in transit. They had come over for her cousin, Aisaaca Annor's wedding. I could not attend the wedding on February 17th, 2016, but Sharon had brought me a few gifts (a pleasant surprise to me) that I had to pick up. Their stay in Ghana was going to be very short; just a week. We eventually met again on a Saturday at her uncle, Prophet Yaw Annor's residence. Although it was a brief encounter, time spent together talking was quality time. I came back to see her again the next day, which was a Sunday, at the Holy Ghost Temple of the International Central Gospel Church. We hung out a bit after the service, then rode back to Prophet Annor's house for their departure to CA that evening. Unfortunately, I couldn't go and see her off at the Airport. The good thing, though, was that she would return to Ghana in June the same year (2016), this time, with her entire family.
Fast forward, back in California we kept in touch. Communication was going well till we eventually met again in June. I could not meet her at the airport this time around because I was interning as a pastor in a town called Tarkwa, which is about 6 hours drive from Accra. We planned for me to come see her a little later, and with that came the opportunity to meet her parents also and formally introduce myself and make clear my intentions for Sharon and I. They warmly embraced me and gave us their blessings. Sharon and her parents met my parents, and my Pastor, Rev. Dickson Tuffour Sarpong, who all also gave their blessings. We had fun times together: prayed, studied the word of God, ate, and hung out, before Sharon left. She was in Ghana for about 2 months - the longest time she had spent here after over 20 years of being away.
We were, most definitely, excited about finally being able to date/court and prepare for our wedding. During the one year she was away, amid the excitement to get married, something grave happened which shook the foundation of our relationship. It was an opportunity to unlearn and relearn some things I'd assumed I already knew about relationships. I sought guidance and counsel from the Holy Spirit, my parents, Sharon's parents, my Auntie Rosebud, my Pastor (Rev. Dickson), Prophet Annor, Dr. John and Mrs Alexandra Kpikpi, Uncle Sammy Bunyan, Uncle Francis Okere, Selase (my older sister), among others...not to mention, Jude, Sharon's younger brother.
I will never forget the conversation Jude and I had. We spoke for about 30 minutes. We had never talked for that amount of time; I really cherished that moment. His last words were, "I know Sharon will come around. Just give her some time, but just know that I am in your corner, okay?"
Those words from Jude gave me the vim I needed. Lol. They stiffened my resolve. I bought and devoured new books on marriage and dating relationships. Sharon and I shared and discussed ideas from these books, continued to pray and fast together. We would suspend communication completely during such days, until we were done. hmm.... I did all these things because I was determined to make our relationship work.
It was on February 28th, this year (2018) that Sharon finally made the firm decision for us to pursue this relationship FOREVER!
Sharon is an amazing lady: She is loving, hardworking, kind and strong. She likes sharing (but not really when it comes to her food - my rival...LOL, inside joke). She loves God and always desires to know Him more and to do His will. I am grateful to God that we are finally at this place where we are about to get married. It is quite ironic how we started talking in June, 2012 and we are getting married in June, 2019. Lol. It is my prayer that we have a blessed, fruitful and exemplary marriage. I will lead us and make sure we work well together at all times. We are, indeed, blessed!
Wedding Venue Details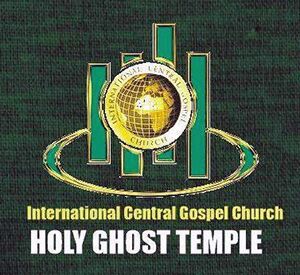 Friday, June 14, 2019
Ceremony and Reception
I.C.G.C. Holy Ghost Temple
Adenta, Frafraha - Ghana, Africa